Focus on your writing.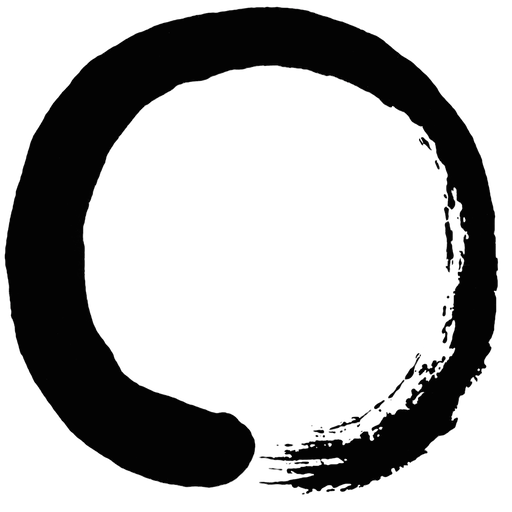 Features of Zen :
Zen is available on the Mac App Store, Zen is digitally signed.
Zen helps you to focus on your writing.
Zen is writing only.
Zen is fullscreen.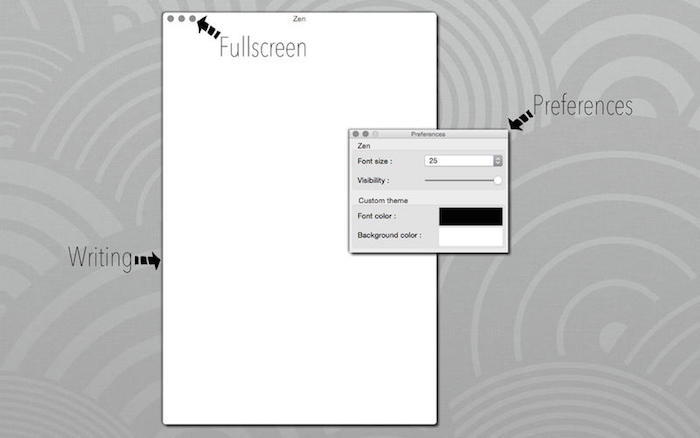 Version 1.0.4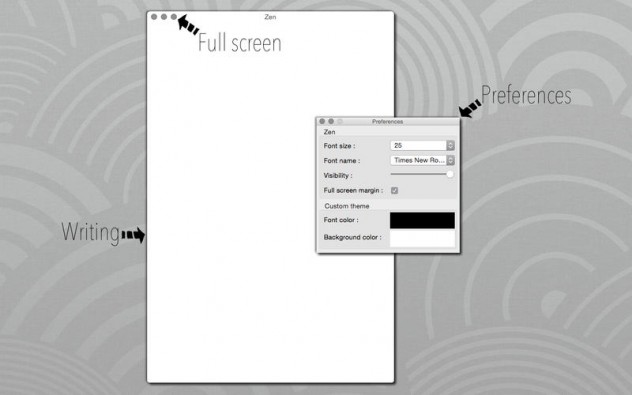 Reviews of Zen :
Great ★★★★★
by Rebeck-ay
Great, simple, free app that allows me to get focused and concentrate on my writing. I would definitely recommend it to anyone who's looking for a clean and easy app to use.
Simpatica ★★★★★
par Danny2675 – Version 1.0.1 – Jul 3, 2013
E' una simpatica app per scrivere ed eventualmente salvare in formato .txt Fa quello che dice: "writing only". Non si può formattare il testo o fare altro. Solo scrivere. Io lo uso come blocchetto appunti ed è veramente simpatico :)
「書く」アプリ ★★★★★
par Zazen Dub – Version 1.0.0 – Jun 28, 2013
エディタというと行揃えですとか行番号、置換などは普通の機能ですがこのアプリにはそういうものは一切ありません。 只々「書く事のみに集中する」エディタ。 余計なものは全て取り去って、「禅定(集中の仏教語)」して書き物をするためのある意味悟り系アプリ。
Details :
Price : Free
Category : Productivity
OS : macOS 10.11 or later
Version : 1.0.7
Download Zen :
Version history :

Information :